Italian Auto Centre
Fiat Ducato –
Fiat's light commercial workhorse that drives like a car
The Italian Auto Centre provides parts supply and servicing for Fiat Ducato light commercial vehicles. We see this as a logical extension of our 30 year commitment to maintaining Italian vehicles on New Zealand's roads.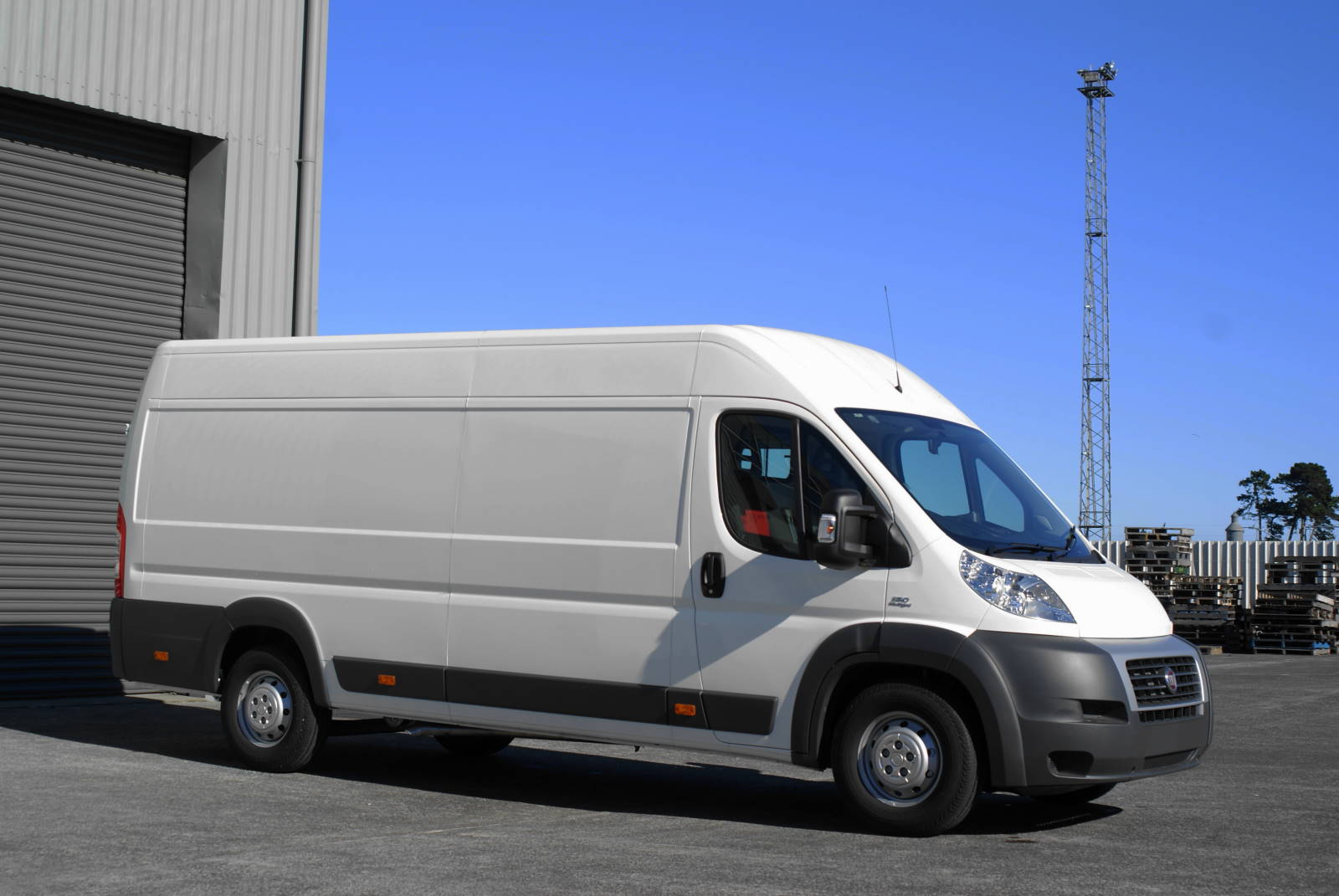 Italian Auto Centre is New Zealand's largest and most experienced supplier of parts and service for Fiat Ducato vehicles. This enables us to help to manage your vehicle, whether you're self-employed sole-trader, mad keen motor-homer or manage a large commercial fleet.
Fiat Ducato
The current Fiat Ducato is the heir to a model that has reaped international acclaim and sales success for 34 years – over 2.4 million vehicles sold worldwide since 1981 tell their own story.
As Italy's answer to the needs of small and medium sized businesses transport issues as well as Europe's pre-eminent motorhome chassis the Ducato combines the qualities of an excellent workhorse and range-topping capacity, excellent reliability and the ability of being able to drive like a normal saloon car. The Ducato's dimensions allow you to tackle and resolve the problem of carrying bulky, heavy goods due to its category-topping load capacity.
Italian Auto Centre provides the only dedicated sales/service outlet for Fiat Professional (light commercial) vehicles in New Zealand with over 14 years experience in Fiat Ducato. Featuring the international multi-award winning Fiat Ducato and Scudo vans, they provide a cost effective, attractive and durable choice for light commercial business and recreational vehicle uses. Read About Us
As an accredited new parts supplier for Fiat Professional, Fiat and Alfa Romeo car parts, stocks the largest inventory of official Fiat Professional spare parts in New Zealand. Should it be required we have direct access to any new part for any current or late-model vehicle from the Fiat Group range officially imported into New Zealand. Read About Us
Italian Auto centre has an experienced team of dedicated Fiat and Alfa Romeo engineers, we can maintain and repair your Italian car or van, whether it's still under warranty, or a little older. Courtesy cars are available on request. Read About Us
With almost 30 years experience of disassembling most models of Fiat and Alfa Romeo, we are more than likely to have that part you're searching for, along with friendly, knowledgeable advice. Read About Us